Traditional, Hybrid and Partnership Publishing.
Filament do not offer Self Publishing
Book a Curiosity Call +44(0)20 8688 2598
Raphael Rowe from Netflix publishes with Filament
Raphael Rowe is an investigative journalist, best known for his work with BBC Panorama.  He is the presenter of the hit Netflix series 'Inside the World's Toughest Prisons, now in its third series. Raphael's new book is due out in the Autumn of 2020.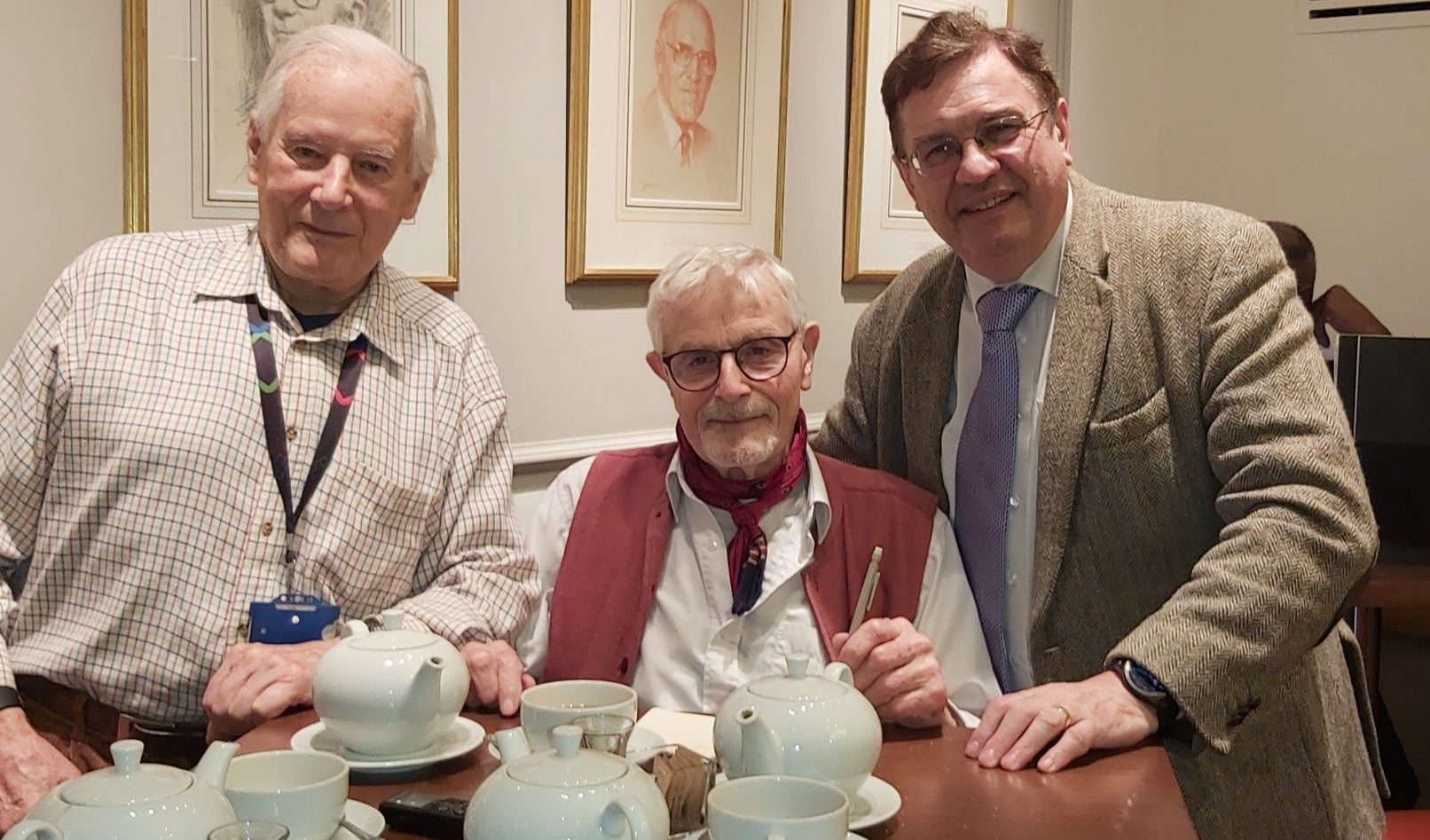 Professor Michael Crawford publishes with Filament
Professor Michael Crawford, the first person to identify the role of DHA and Omega 3 as the building blocks of the brain and David EL Marsh, international expert on Darwin. Seen here with Chris Day from Filament.  Michael's new book is "The Brain Under Seige" which will be published by Authoritize in July 2020.
Rick Lowe - Master of the Guild of Entrepreneurs
Rick Lowe is the Master of the Guild of Entrepreneurs and the founder of Brands In Ltd,  a pioneering global branded merchandising company. Seen here with Chris Day (L) and Alexandra Truta, the founders of Authoritize.
Rick's book is "The Maverick Entrrepreneur" and tracks his personal journey from start-up on a stall in Portabello market, to a global entererprise supplying Amazon and all of the top high street retailers. It shares what he has learnt on his journey and the nuggets of gold which can help other entrepreneurs grow their business..
Do we tick your boxes?
Find out how we can help you make a success of your book
If you are looking to publish your book with an expert who will make time for you and ensure that your book deserves the profile it deserves, then look no further. I recommend Chris highly and know you will be delighted you chose him to be your publisher.
Chris is genuinely interested in individuals and tailors his advisory approach to that interest, adapting to varied needs. His expectations of collaborative accord brings out an equivalent generosity in others, and his personal warmth achieves both understanding and collaboration that expertise alone would lack. He drives himself to the limit, yet seems able to continue to think and innovate creatively. Most noticeably he draws in others of similar talents, a hub of mutually supportive fans.
Book a Curiosity Call +44(0)20 8688 2598
New Authors Very Welcome !
Joe Adams joins Filament
Joe D Adams.was the CEO of Encyclopaedia Britannica in the UK and Ireland for 35 years during which time he grew the operation from just a handful of people to an organisation turning over some £50 million. His early life in sales started in his native USA where the only way to find a customer was to knock on doors. His story is an inspiration to anyone involved in sales. His new new book "Giving Good Weight" is being published by Filament in June 2020
Jos Frederiks - Change your Words to Chanhge your Life
Jos Frederiks was born and raised in Brabant in the Netherlands in an entrepreneurial family. He started his career as a sales manager in business services and worked at a high level in some of the largest international companies. He quickly learnt the value of good communication and how the intelligent use of words can create positive outcomes.  He also discovered that he was a natural coach and was often asked by his colleagues for advice and guidance. This helped him develop the art of listening and a curiosity of the way that people use words so carelessly when they talk. As a result he studied and gained qualifications in psychology and Neuro-Linguistic Programming. His book is being released in the Summer of 2020.