Traditional, Hybrid and Partnership Publishing.
Filament do not offer Self Publishing
"Every new book is a start-up business and needs to be viewed as such if it is to realise its potential"
Getting your book published,  no matter how you achieve that, is not enough on its own to guarantee success. There is one new book published every 20 minutes in the UK. that works out to 184,000 every year – and that doesn't include ebooks and those that are self-published.  Not every book is going to fulfil its potential and make money for its author.  If you want your book to be one of the ones that does, then the time to plan for that is now, not after you have written it. 
Book Launch Countdown
Putting your publishing plans into action, and building a
successful business around your knowledge. 
 A curated progamme of weekly 'how-to' training modules supported with the specialist services you need to launch your  book to the world.
"Every new book is a start-up business and needs to be viewed as such if it is to realise its potential"
An Author Business Coach is interested in much more than helping you to create a great manuscript and to help you with the mechanics of publishing. They are there to help to give you clarity on all of the elements needed to make it a commercial success and create a robust business around your words.
If you are looking to publish your book with an expert who will make time for you and ensure that your book deserves the profile it deserves, then look no further. I recommend Chris highly and know you will be delighted you chose him to be your publisher.
Solving Problems - Delivering Solutions
The AuthorCraft Concierge Service is aimed at busy authors and public speakers who need a knowledgeable extra pair of hands to support them with their business.  For those that do not have the luxury of a support team behind them to provide 'back office' services, but could do with someone to delegate marketing, promotions, creative, production and event tasks, then the AuthorCraft Concierge Service is for you.
If might be that you need some pull up banners to be created and set up at the venue you are speaking at; it could be that you need someone to arrive at a venue and set up a table of books for sale on your behalf. Maybe you urgently need some posters of fliers to be designed, printed and dispatched and are just too busy training or speaking to do it yourself.
The AuthorCraft Concierge Service draws on our extensive team of designers, technicians, copy-writers, printers and project managers to be available to solve your problems and immediate needs.
You have your own portal on our cloud-based Author Project Management System which enables you to stay in charge of your project wherever you are in the world
Chris is genuinely interested in individuals and tailors his advisory approach to that interest, adapting to varied needs. His expectations of collaborative accord brings out an equivalent generosity in others, and his personal warmth achieves both understanding and collaboration that expertise alone would lack. He drives himself to the limit, yet seems able to continue to think and innovate creatively. Most noticeably he draws in others of similar talents, a hub of mutually supportive fans.

Book a Curiosity Call +44(0)20 8688 2598
New Authors Very Welcome !
Call us on
+44 (0)20 8688 2598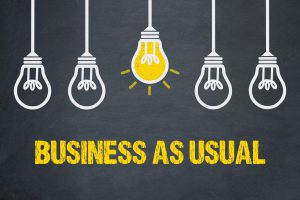 We are here for you - despite everything!
We are all focused on helping our authors to publish their books when the book trade gets back to normal and to build a business around their books.